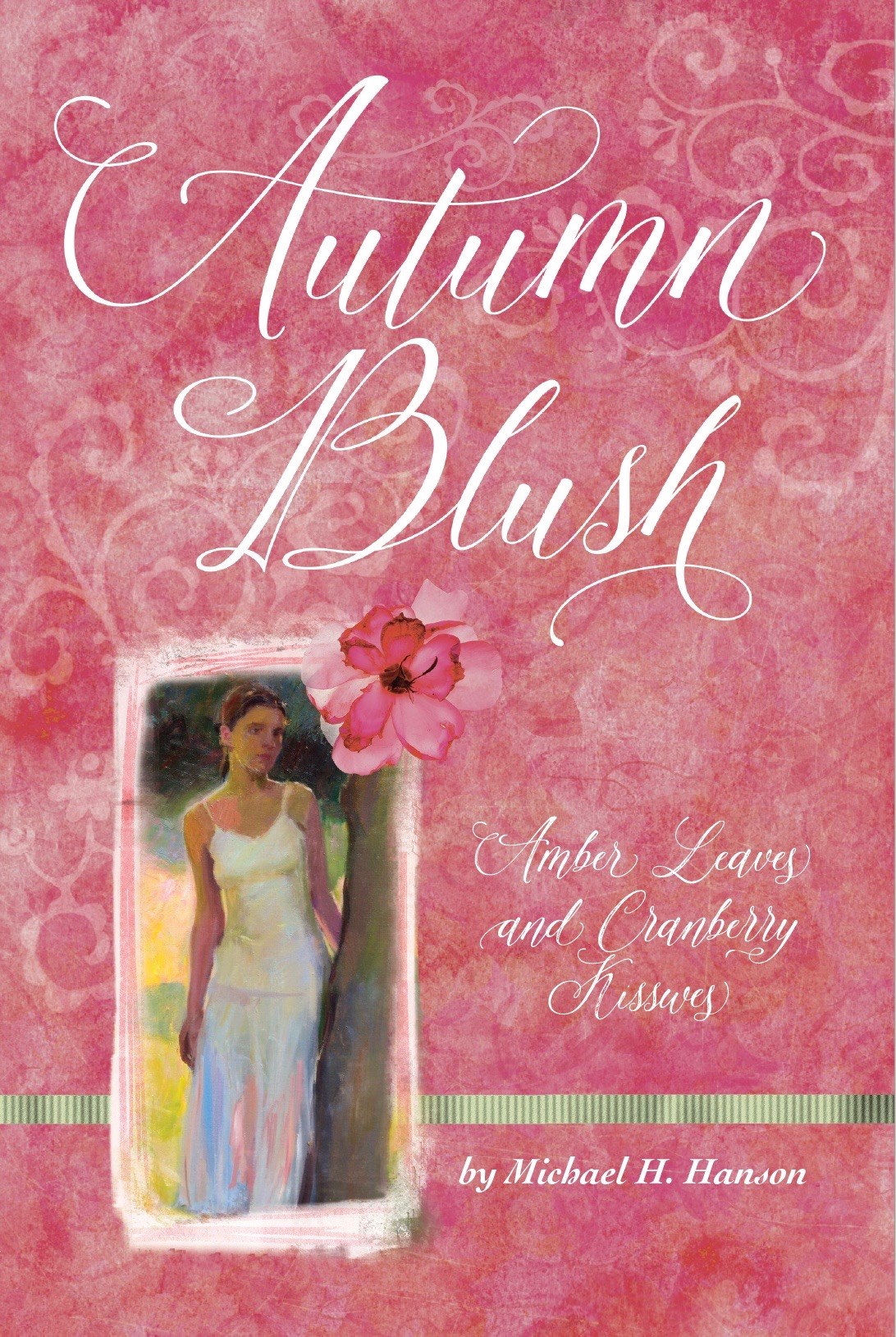 Wednesday, February 14, 2018 is Valentine's Day!  And Racket River Press (an imprint of Copper Dog Publishing LLC) does not want you to be left empty-handed on this most important romantic day of the year.
We offer you the perfect low-cost romantic gift for that special woman or man in your life, two separate trade paperback books of wonderful and moving poetry by poet Michael H. Hanson.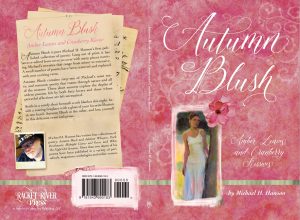 The first of two recommended volumes is "AUTUMN BLUSH: Amber Leaves and Cranberry Kisses"
Autumn Blush is poet Michael H. Hanson's first published collection of poetry. Long out of print, it has been re-edited from cover to cover with many pieces receiving Michael's rewrites that range from minor to extensive. A small number of poems have been removed and replaced with new exciting verse.
Autumn Blush contains 109 of Michael's most rustic and romantic poetry that roams through nature and all of the seasons. These short sonnets explore the depths of ardent passion felt by both fiery lovers and those whose powerful affections are left unrequited.
Settle in a comfy chair beneath a soft blanket this night, beside a roaring fireplace with a glass of your favorite libation in one hand, Autumn Blush in the other, and lose yourself in Michael's delicious verse and prose.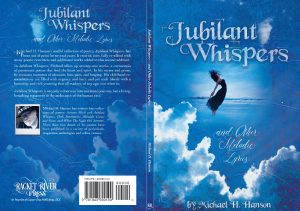 The second recommended volume is "JUBILANT WHISPERS and Other Melodic Lyrics"
Michael H. Hanson's soulful collection of poetry, Jubilant Whispers, has been out of print for several years. It returns, now, fully re-edited with many poems rewritten, and additional works added to this second addition.
In Jubilant Whispers, Michael offers up 99 masterpieces, a cornucopia of passionate poems that feed the heart and spirit. In his verses and prose, he recounts moments of pleasure, loss, pain, and longing. His childhood remembrances are filled with urgency and hurt, and yet each bleeds with a humanity and rich yearning that all readers, of any age, can relate to.
Jubilant Whispers is not only a doorway into one man's journey, but a living, breathing testament to the endurance of the human race.