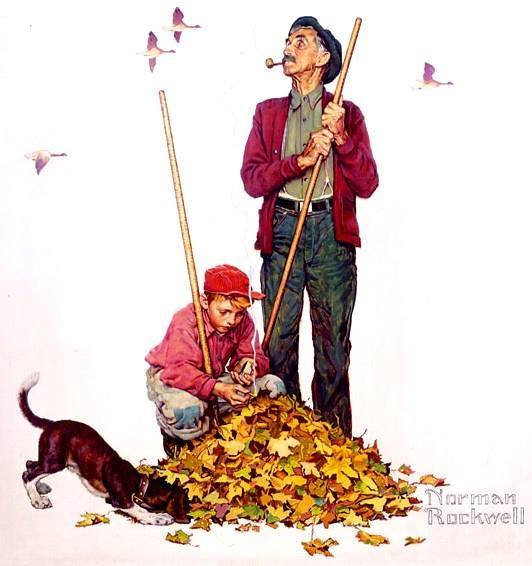 That's right, Autumn is here! And Copper Dog Publishing wants to remind you that it is time to sing that Autumn song… verses bursting with multi-colored leaves and cool, breezy evenings, and Harvest moons. Halloween looms large on the horizon, but for the next few weeks the lawns need raking, piles of leaves release fiery perfumes, and closets slowly exhume warm coats and sweaters.
"Autumn"
by Michael H. Hanson
Autumn breathes a magic sigh
exhaling red and amber leaves
and freshly buttered walnut pie
as farmers harvest apple trees.
Sweet cider strengthens all our arms
while raking armies take the fields
reclaiming conquered grassy yards
as Autumn mothers spice their meals.
Then Autumn blooms 'pon eventide
with pumpkin cookies soft and warm
while all the naughty children hide
refusing meals of squash and corn.
The fireplace is finally lit
by Autumn fathers coughing loud
and smores are toasted while they sit
on woolen blankets spread around.
And at the end of Autumn days
October's moon with orange grin
enchants us with her tender gaze
until we fall asleep again.
****************************
Painting by Norman Rockwell