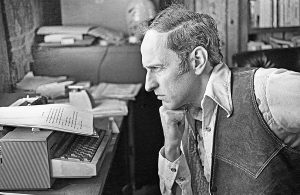 LITERARY OBSESSION:
One Writer's Ridiculously Extreme Roger Zelazny Infatuation
by Michael H. Hanson
"But your ghost will walk,
you lover of trees,
in an English lane,
if you know what I mean."
– Roger Zelazny, Prince of Chaos
What can I say? I "Really" wanted to get into the Roger Zelazny Tribute Anthology, SHADOWS & REFLECTIONS (Edited by Trent Zelazny and Warren Lapine)…
The anthology originally started off as an IndieGoGo Campaign in 2012, run by Trent (Roger's son) and Warren (long-time friend of Roger). The project aimed at filling the anthology with the works of invited well-established professional authors (several of them colleagues and/or close personal friends of Roger). A few slots would be left for an open submissions period, and this is what set off a rush of irrepressible creativity within me… it also taught me a powerful lesson in extreme perseverance, and not a little madness…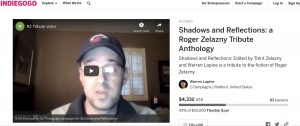 The submission rules were pretty straight forward. You could write a tale set in the reality of any of Roger's novels or short stories with the single exception of The Amber Chronicles. Roger had told several people during the course of his life that he did not want anyone writing in his Amber Universe (unfortunately, he never put this in writing, or in a Legal Will, or otherwise, hence, when his ex-spouse inherited his estate, she approved a proposed 5-book Amber prequel series penned by John Betancourt that was abruptly cancelled after the fourth book went to print). Roger further stated to several friends that he had no problem with the idea of approved future writers expanding on any of his other works.
And thus began my desperate efforts to scale the walls of this anthology project throughout 2013 and 2014: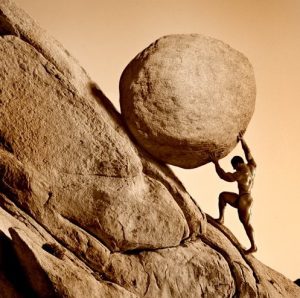 *I wrote and submitted an 855-word Sequel to Roger's Hugo-Award-Nominated short story "For A Breath I Tarry." My tale was titled "In Fields Where Roses Fade." It was Rejected.
*Next, I wrote and submitted a 1,240-word Prequel to Roger's collection of Dilvish stories DILVISH THE DAMNED. My tale was titled "Damned." It was Rejected.
*Next, I wrote and submitted a 3,075-word Prequel to JACK OF SHADOWS, titled "Shady Pursuits." It was Rejected.
*Next, I co-wrote (with the late C.J. Henderson) and submitted a 3,561-word Prequel to DAMNATION ALLEY, titled "The Only Place To Go." It was Rejected.
*Next, I wrote a 4,295-word story set within the universe of the novel ROADMARKS, titled "Rock and Road." It was Rejected.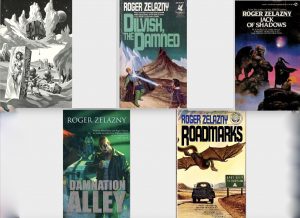 Yes, I know, I definitely appear to be a glutton for punishment… but half a year after this last submission I received an e-mail from Warren that he was going to re-read "Rock and Road." No promises. He just mentioned he felt the urge to re-read it.
A month later Warren e-mails me again and says he has had second thoughts about my tale… but, there was a catch! Warren told me he really liked the story, but it did not quite make the cut for the main/final anthology. He added, however, that he was planning a special limited-run, hardcover edition of SHADOWS & REFLECTIONS to be given to all of the writers in the project and certain IndieGoGo Backers, and that he would like to purchase my story and insert it into this special edition (but not into the version the majority of backers would receive and not into the mass market version).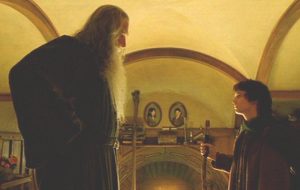 Throwing my ego aside, I said YES, GO FOR IT! I am such a huge fan of Roger Zelazny that simply seeing my tribute story in a limited run of this anthology was a dream come true. I sat on my haunches and waited for the contract.
Not long after this the IndieGoGo project went silent for about 3 years. A lot of people started speculating online that the creation of the book had halted completely and/or been abandoned. No word came forth from Trent or Warren, and I began to think the anthology had folded. Hey, I enjoyed writing all those stories, but it now looked like they were all ultimately to be relegated to unread fanfic that would lay moldering in my pile of trunk stories.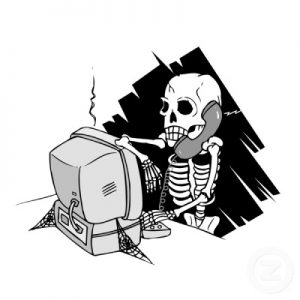 In reality, the project was put on temporary hold so that Editor Warren Lapine could deal with a personal tragedy in his life.
In 2017, I received a surprise e-mail from Warren with a Wilder's Publications Inc. contract for "Rock and Road" attached! Huzzah!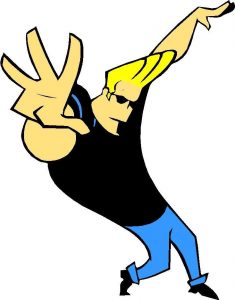 And then things got a little strange. Shortly afterwards I received an e-mail with the first galley proof. It appeared to have been simultaneously e-mailed to all of the authors, including myself, with no indication of it being any kind of limited edition separate from the eventual mass market edition. I tried not to think about this too much, and simply did my best to proofread my typeset story and mark-up any typos I might find.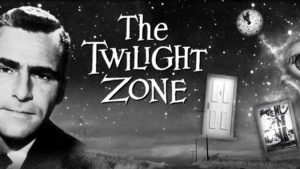 The next few weeks were a bit surreal, as I kept waiting for some type of indication that there was going to be a special edition (with my tale included) and a mass market version for the backers and the public (that I would Not be in)… but every message, post, and e-mail I received "seemed" to indicate that there was only going to be one version of the anthology put into print (in hardcover and paperback).
Not wanting to jinx the situation, I just couldn't bring myself to outright ask Warren and Trent what the deal was….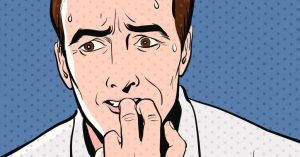 The mass market hardcover of SHADOWS & REFLECTIONS was published on Amazon on June 26, 2017…. And it contained my story "Rock and Road"!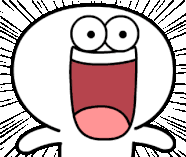 Apparently some time during the 3-year interim when the project was put on hold, Warren and Trent decided to include my story in the Final Version of the book… and for that, I am eternally grateful to both of them.
It was a long, hard road to travel, but for me, definitely worth it.
As for my other four unpublished Zelazny pastiches… only the future knows their fate.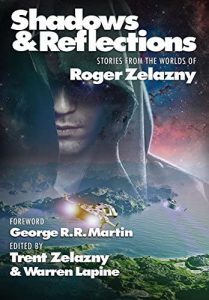 "Life is full of doors that don't open when you knock, equally spaced amid those that open when you don't want them to."  — Roger Zelazny