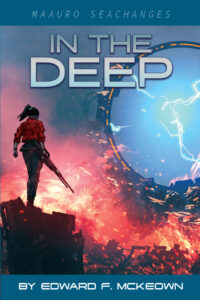 Now available in Trade Paperback and Hardcover! The latest volume in the Maauro Seachanges saga, IN AN EVIL LAND!
Maauro must face her most dangerous foe ever, deep underground in an abandoned city. Will her superior android technology and powers win the day? Perhaps not. You must read this eighth novel in the long-running, exciting Maauro Android series to find out.
Click HERE to Purchase.