Last blog we discussed manned space flight on the theme that we humans have to directly experience things.  More on that line…
To anyone who has seen the Mona Lisa in person, seeing it on TV or in an art book is meaningless. The original cannot be captured, it must be experienced.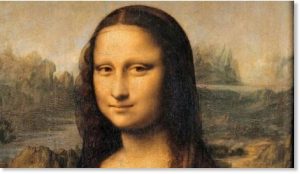 Perhaps a better example came from my own experience. My wife and I were walking at the wonderful Asheville zoo. We were on a stairway; unbeknownst to us we were just outside the lion's exhibit. A lion roared. I've heard the MGM lion do it at movies for years. But this wasn't a recording. It was a real lion at point blank range and it bypassed our conscious minds to hit our hindbrains first. My wife flew up the stairs in a blur. Black belt that I am, I snapped around in a fighting stance faster than ever before. A classic example of fight-flight reflexes, for all that my only chance against the lion would have been to choke it to death by stuffing myself down its gullet. You can watch "Animal Planet" until hell freezes over and it will not for one instant, approximate the reality of what is like to hear a lion roar in person.