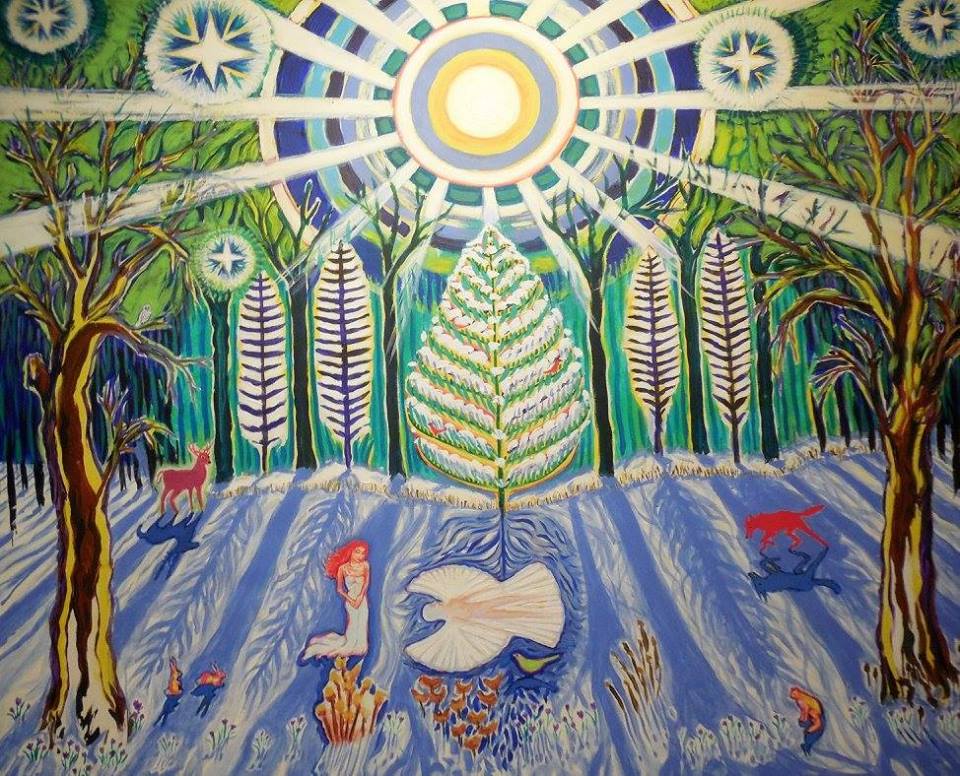 The Winter Solstice begins on Wednesday, the traditional start of Winter, and it marks a time most noticeable in the northern climes with the advance of cold and snow… and yet, it can also be seen as a reminder of change, a time of sleep, and a harbinger of death.
For the young, Winter is a wonderland of sledding, skiing, snowball fights, snowmen, and snow caves. It is the chore of shoveling sidewalks, watching your breath turn to frost, and catching snowflakes on your tongue. It is the time of joyous surprise snow days closing the school, and last but not least it is the time of holidays, decorations, and the giving and receiving of gifts.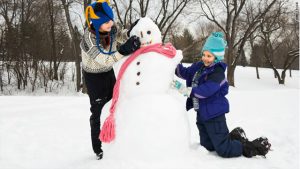 For adults, Winter has been a time of rest and self-reflection. It is the aftermath of the growing season, the time to engage in crafts. A time for pondering ambitions that snow-locked realms force into impatient hibernation. In ancient times Winter marked a hazardous stretch of months that promised quick and shameful deaths to those not thrifty, hard-working, and prescient enough to survive this lean time. And yet, for all the hardship that Winter doled out over centuries, it always ended, giving way to Spring and rebirth and new life.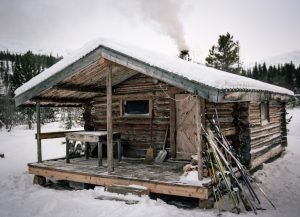 During this time of Winter Holidays, Copper Dog Publishing wishes our readers and fans a joyous, safe, and healthy respite from all of your troubles and fears. Bless you all.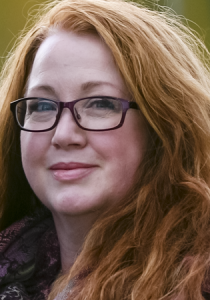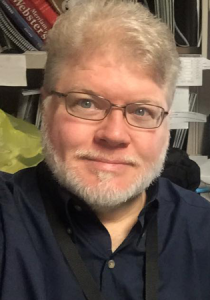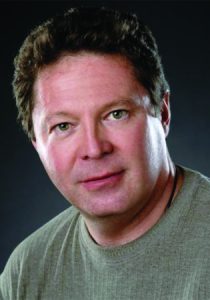 Helen Harrison
Michael H. Hanson
Edward F. McKeown
***********************************
Winter Whispers
by Michael H. Hanson
And as I open shades and blinds
my windows blaze with silver shapes,
sweet works of art dazzle my eyes
backlit by dawn's brilliant landscapes.
The crunch of crispy, orange leaves
unraked beneath my leather boots
soon spice the air with musky scents
and rumors of December loot.
Morning's pale frost tickles my ears
with gentle nips and chilly licks,
foreboding shorter, sleepy days
and longer burning candlesticks.
For one brief moment I can hear
fair Winter whisper "I am near."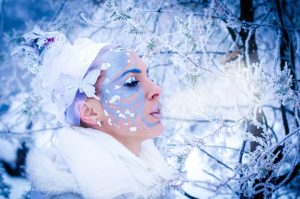 Winter Sojourn
by Michael H. Hanson
From North I journey ever near
upon a nocturne gale
with moonlit hours to find your bow'r
within a hidden vale.
Your deepest dream, my pale lips
approaching your sweet face,
my silver kiss engendering bliss,
the aspect of my grace.
I hold you gently in the dark
my touch the joy of night
with fevered cries and charming sighs
until the morning light.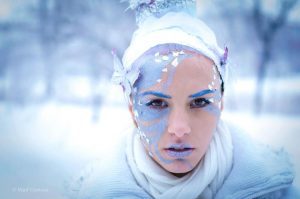 *******************
Featured Image: "Wolf Moon -Snow Angel" – acrylic on canvas 48″ x 58″ by artist Jonathan West
Photo: "Children At Play," CNN
Photo: "Cabin," Backpacker Magazine
Photos: "Winter Maiden" – Model Alis Als, Photographer Vlad Costras, Face-Painting by Dorina Costras