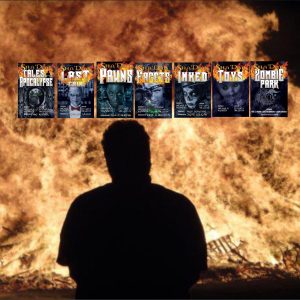 If you love Weird Tales. If you're willing to enter Strange Realities. If Doorways to Fearful Dimensions attract you. If your tastes in Adventure, Fantasy, and Fiction lean toward The Bizarre… Then welcome to… THE SHA'DAA!
An on-going shared-world, dark fantasy series, The Sha'Daa offers all this and more. Available in Trade Paperback and Kindle (and soon all on Audible) on Amazon.
Pick up one of the current 7 anthologies and check it out… IF YOU DARE!
SHA'DAA: Tales of The Apocalypse