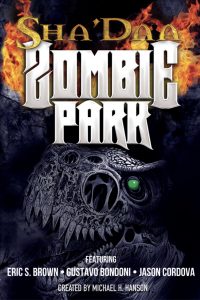 The AudioBook version of SHA'DAA ZOMBIE PARK is now available on Audible!
Featuring the writing of Eric S. Brown, Gustavo Bondoni, Jason Cordova, and Michael H. Hanson!
Narrated by the amazing Ben Gamble, this terrifying shared-world novella-anthology is set in New York City's Central Park during the Mother of all Apocalypses… The Sha'Daa!