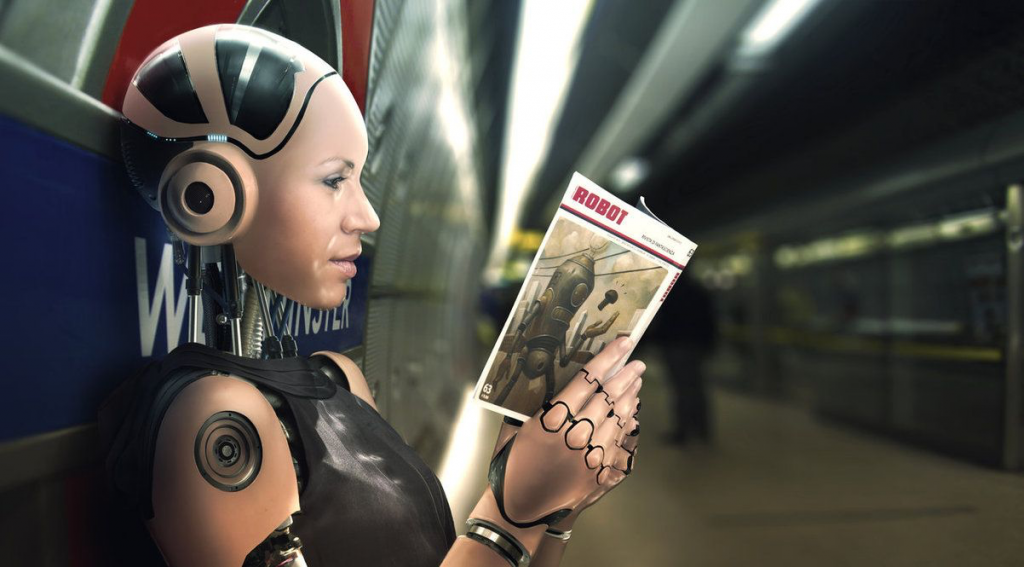 A Poem from Michael H. Hanson's new poetry anthology:
"ANDROID GIRL And Other Sentient Speculations"
Coming Soon from Three Ravens Publishing!

1/8/2016 – Happy Birthday Roy Batty
by Michael H. Hanson

Where is my Blade Runner future,
I want to see a flying car
and sexy, deadly fem-puter
who wears snakes in a stripper bar.

Where is my gorgeous confidante,
my lovely homeless runaway,
my Darryl Hannah replicant,
my gymnast lily-pale bouquet.

Where is my chess-master of words,
both strong and fast as demigods
soliloquizing, holding birds,
granting forgiveness on rooftops.

Where is this realm where my sad pain
can disappear like tears in rain.