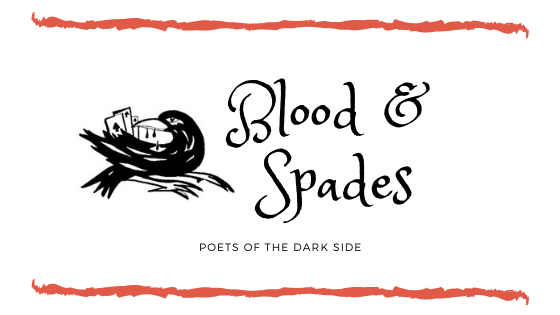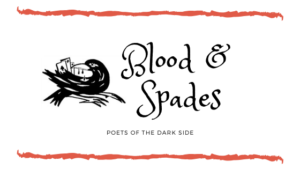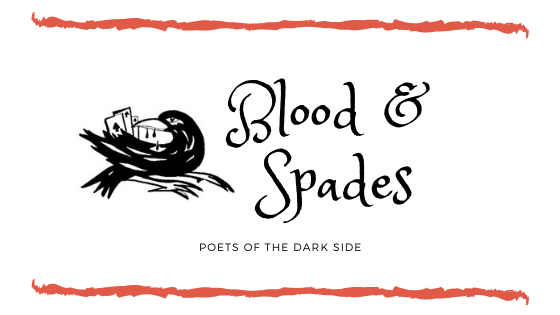 I'm pleased to welcome poet Michael H. Hanson for Independence Day month. You'll note that the usual horror tropes are missing from his poems, which I find refreshing. I come away with the same feeling I get when I read Dickinson's "Because I could not stop for Death, he kindly stopped for me." Imagine my surprise to read (below) that Michael suffers from clinical depression. I've been enjoying his works for some years now on the pages of  Star*Line as well as in the HWA Poetry Showcase. Michael is a Member of both the Science Fiction and Fantasy Poetry Assn. (SFPA) and the HWA. Though an experienced short story writer in the fields of fantasy, science fiction, and horror with over one hundred published tales to his credit (most notably in Janet Morris' Heroes-in-Hell series and The Sha'Daa Series), he is also a prolific poet. Michael has penned four published collections of his verse, Autumn's Blush and Jubilant Whispers (Racket River Press), as well as Dark Parchments and When the Night Owl Screams(MoonDream Press). He is currently compiling an illustrated collection of poems for children titled The Great Soap Rebellion. He has just announced the publication of his new collection of science-fiction and fantasy poetry titled Android Girl and Other Sentient Speculations (Three Ravens Publishing, 2020). In recent years, Michael's poems have regularly appeared in the HWA Poetry Showcase and the Rhysling Anthology, as well as in various other magazines, webzines, anthologies, and journals.
* * *
Poetic Catharsis
Michael H. Hanson
Poet, writer, and reviewer Michael Collins once referred to me in a critique of my dark verse collection, When the Night Owl Screams, as having a neo-Victorian sensibility. This came as a bit of a much-needed wakeup call because it is absolutely true. No, not every single poem I pen reeks of Byron and Poe, and I have written my share of contemporary free verse over the years, but I certainly find myself drawn consistently back to rhyming verse, American sonnets, and the belief that humans are unable to reason without experiencing some feeling/emotion (and I try to inject this into my poetry with an admittedly creatively weak hand when it comes to the tight constraints of iambic tetrameter, my favorite form of line and meter).
It is within such structured poems that I find my muse sings with a harmony unbound and allows me to dig deep into my soul and mine its canyons and caves for that rich vein of darkness that regularly streams through me like ebony blood. I cannot say that poetry makes for a great psychologist or psychiatrist (no one can truly be objective about their own faults and weaknesses) but poetry can certainly open the doorway to the full potential of a life examined and a life appreciated.
In my collection Dark Parchments: Midnight Curses & Verses (recently made available as an audio-book on Audible, narrated by Ben Gamble), a number of my poems strike right to the heart of my various existential dreads, and I will share a smattering of them from this point on.
This first poem speaks to my insecurity as someone who only embraced writing poetry in middle-age and thought of myself as an individual who had not embraced the craft in a more dynamic and even virtuous manner, and thus am ripe fodder for harsh reviews. It is the student with whom I identify …
Aging Poet in a Soho Tavern
"I am poetry," he shouted,
pounding back another foul shot
and slamming fist on bar, pouted,
beseeching one more glass of rot.
"My blood is fire, my bones are earth,"
then he belched, and coughed, and spat phlegm
on scarred oak floors with crusty mirth,
"New York critics, fuck all of 'em."
Next, he shook and began to cry
big thick tears like late autumn rain,
blew his nose on sleeve with a whine,
"college pricks know shit about pain."
He dropped my textbook at my feet
and staggered back onto the street.
I would like to think that poets have an abundance of empathy. I believe that I do, as at least half of the poems I write are about others, men and women, boys and girls, young and old, every race, creed, and color, and the many moments of introspection, happiness, sadness, and all the grey-colored emotions in between that everyone suffers through.
One night, not too many years ago, I had a long conversation with an old college friend who had broken into the film industry in California as an editor. Over the course of the conversation he admitted to despondency over the fact that dating in Los Angeles was a rather jaded activity, as he had met several very nice women over a course of time, dated each a few times, only to be met, ultimately, with indifference and rejection once these potential partners realized he was not in a position of power and as such could do nothing to help them break into the film biz and advance their careers (as actors, writers, producers, etc.). This next poem sprang from that midnight phone conversation.
Shadow Puppets
You find me wandering, in search of love
across a landscape of shadow puppets
happily grafted to transitory
marionette strings of wealth/fame/beauty.
I try to touch one, but meet emptiness;
a hollow construct of breathless voices,
shallow paper plaything lacking substance,
oblivious to flesh and blood appeals.
So I pen my songs of simple whimsy
ignored by twilight wraiths with tin toy ears,
excelsior guts, icy dead doll eyes;
callous automatons of ambition.
I am alone on this silent playground.
Tell me, where do the other children go?
At several points throughout our lives, we all play the game of What If. We embrace that momentary fantasy that it is not our very nature that determines the multitude of outcomes that fate lays out, but those specific decisions we made that have either curst or blest each of us in how our actual lives have advanced or stalled out. One weekend, in my late forties, I thought long and hard about the meandering almost irrational path my life had taken from birth to the present, and I found myself opening to the possibility of second chances, do-overs, and even reincarnation. The following poem was born of this temporary ethereal mind-set.
La Passerelle Sylvan
Is there a doorsill in the woods,
one not wedded to house or shed,
unknown by nearby neighborhoods
where one can flee from every dread?
Is there a leaf-shrouded threshold,
a timeworn, mystic passageway,
a safe respite that was foretold
far from any street or highway?
Is there an odd and eldritch arch
made of moss-stained granite and oak,
seen only by moonlight or torch
when victims beg, pray, and invoke?
Will ley line paths or gold brick roads
please show the ways to better days
through doorways sung in ancient odes.
I am not suicidal by nature, and neither do I think that most folks are … there come times, though, during moments of great stress, when life's tragedies, or even just the looming shadows of coming tragedies start flickering on your fate's horizon, that the darkest of thoughts start solidifying in your soul, when the unthinkable and unacceptable begins to offer strange temptations. The following poem, as simple as it is, was very difficult to write …
Almost
I once caught death flirting with me
out of the corner of my eye
when I began to fall asleep
on a park bench in New Jersey.
It was a cold winter morning
after a long and bitter fight
that lasted nearly all the night
forgetting who was wrong or right.
The moon had set, the sun still slept
the dark chill quickly filling me
when a sweet voice offered escape
from all my life's harsh misery.
Her kiss almost touched my forehead
a sweet caress she ached to press
but I awoke to fight my dread
wishing to rise from wormwood's bed,
I chose to wake and live, instead.
I have suffered the wounds and lesions of clinical depression for most of my life (the majority of it springing from childhood trauma), though it was not until my forties that I opened my consciousness to the reality of it, facing it, and proactively dealing with it. I am far from cured, but I have learned to co-exist with this condition. As rough as life gets, my survival instincts, so far, have been my guardian angels. This next poem springs from those series of epiphanies I had while examining the causes and effects of my depression.
A Stranger
A stranger came into my home
and asked me if I was alive
so I sung softly for my soul
which promptly came right back inside.
A stranger paced me in a park
and asked me if I'd passed away
so I whispered my spirit hark
and return, having gone astray.
A stranger swam right next to me
and asked me if I was dying
so I let my ghost know my need
as I lay floating in the sea.
Some might fear what his words portend
odd outlander, shadowed stranger
yet I think of him as my friend.
One aspect of my life over the past ten years that has consistently creatively reinvigorated my soul is attending Sci-Fi/Fantasy/Horror conventions as a panelist. At east coast events like LibertyCon, RavenCon, BaltiCon, and PhilCon, among others, I found kindred spirits, poets and writers who shared many of the same sensibilities, likes, dislikes, movies, music, and other entertainments that I enjoyed. I found a real sense of comradeship that I am sorely missing now not just because of the spread of the Corona Virus and Covid-19, but because I was laid off from my New Jersey job of 24 years just a handful of months ago, which spurred my relocation to Colorado to look for work, far from those events that hold such wonderful memories for me. The following poem reflects my positive mindset each and every time I attended one of those awesome conventions.
Chillin'
Yeah, I've been hanging with shadows,
marking time in the dim twilight,
swapping signs with shady fellows
and riding pumpkins at midnight.
They are darklings of after dusk,
unfamiliars to all day-kind,
tall groovy gusts of sable dust
phasing in and out of my mind.
We sidestep all the luminous,
evading the incandescent,
mainlining the mysterious
and battling with the quiescent.
I want to become one of them
nobody's fool tripping on cool
free of life's mad, maudlin mayhem.
I wish to thank Marge Simon for inviting me as a guest columnist here. It has been an honor to share my thoughts and poems with you.