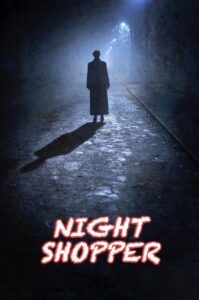 In accordance with Bram Stoker Awards® Etiquette, author Michael H. Hanson would like to offer HWA members a pdf copy of his short story "Night Shopper" for consideration in the Short Fiction category.
His story appears in 'OTHER TERRORS: An Inclusive Anthology' edited by Vince A. Liaguno and Rena Mason (William Morrow Paperbacks, July 2022).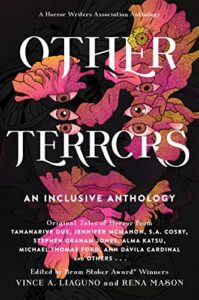 Reviews of OTHER TERRORS that mention "Night Shopper."
"[Night Shopper is] one of my favorite stories in the collection. This is a beautiful story that put a tear in my damn eye. I was absolutely in love with the lead character… a trans woman who shops for monsters. She is such a badass. This story is so loaded with humor that is tongue in cheek and dare I say Camp? But so beautiful… " – Genre Junkies
"…we have great stories that I didn't want to end. 'Night Shopper' by Michael H. Hanson shows us how different things are in a world where monsters roam and still need their groceries. Seriously was delighted by this one and thought it was cleverly done." – Cannonball Read
"'Night Shopper' by Michael H. Hanson offers a satisfying revenge fantasy as vampires and ghouls protect a trans woman as one of their own." – Publishers Weekly
"Then there's "Night Shopper," Michael H. Hanson's revenge fantasy in which a trans woman with a penchant for Wittgenstein's aphorisms finds unlikely salvation from hate crime in the shut-ins to whom she delivers groceries." – Kirkus Reviews
HWA members can request a pdf copy of "Night Shopper" via FB Messenger or e-mail (shadaa1@mac.com).