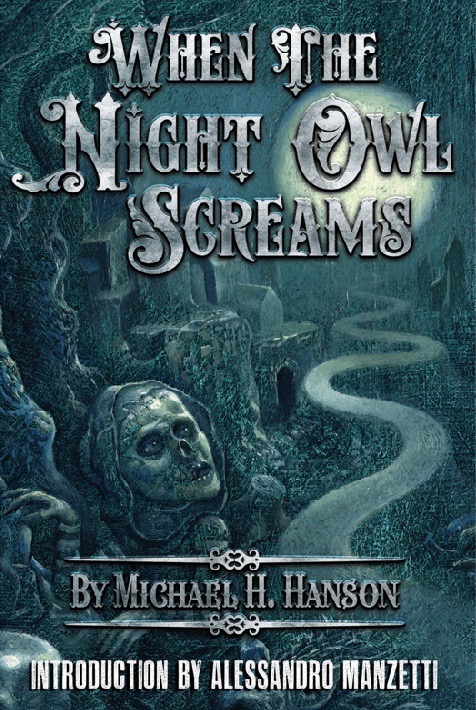 MoonDream Press (an imprint of Copper Dog Publishing) is pleased to announce the upcoming Halloween 2017 release of the second volume of dark verse from poet Michael H. Hanson… WHEN THE NIGHT OWL SCREAMS.
Excerpt from the Introduction:
"This book is like a magical ticket to visit everything that has been, that touched and surrounded us… This is the secret of Michael's new anthology: his intimately varnished poems carry us back and forth in time and space…"  — Alessandro Manzetti, Bram Stoker Award Winning Poet
For two years Michael has toiled away in the twilight hours of each day, imagining, creating, and even living the surreal scenarios that make up the 105 deliciously dark poems in this fresh anthology.
The Cover Art was supplied by surreal artist Chris Mars, who also provided 6 macabre illustrations that kick off each of the six chapters in WHEN THE NIGHT OWL SCREAMS.
Michael's previous volume of eerie poems was DARK PARCHMENTS: Midnight Curses and Verses, a tome of strange delights that was published in 2015, and is available on Amazon as both a Trade Paperback, and in Kindle e-book.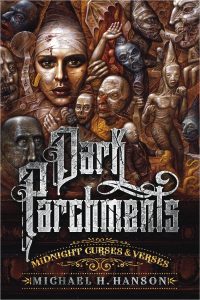 One sample from Michael's new book is:
The Astronaut Nightmare
by Michael H. Hanson

Again the astronaut nightmare 
invades my deepest darkest sleep, 
stripping my sense of whimsy bare, 
exposing the sky's savage sweep. 
I'm dropping up into the black, 
plummeting toward pale silver stars 
without the aid of a jet-pack 
or rocket ship or flying cars. 
Powerless against this strange pull 
as if the heavens tethered me 
like an eldritch umbilical 
leashing soul with eternity. 
Helpless I'm falling off the Earth 
over gravity's shadowed ledge, 
a weightless horrifying birth 
plunging up towards an endless depth.
**********
There will be an open book release launch on Facebook, with contests and lots of FREE Prizes. All Are Welcome. Just click on the following link:  CLICK HERE
The trade paperback version of WHEN THE NIGHT OWL SCREAMS will be available on Halloween 2017, with the Kindle e-version following shortly afterword.