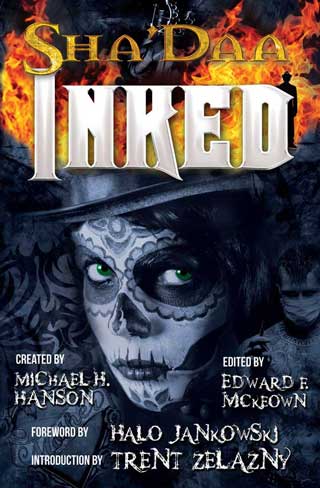 That is right lovers of Eldritch, Urban Fantasy, Adventure Fiction!  The fifth book in the long-running shared-world, dark fantasy, apocalyptic Sha'Daa Series is now available in Trade Paperback. You can purchase "Sha'Daa: INKED" right here at the Copper Dog Publishing bookstore.
We're working on the e-book version of INKED, which will soon be available on Amazon Kindle.
The Sha'Daa is coming… Are You Ready?