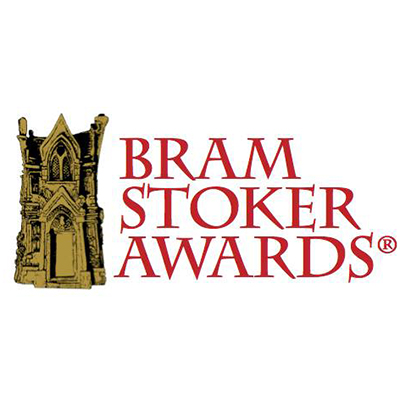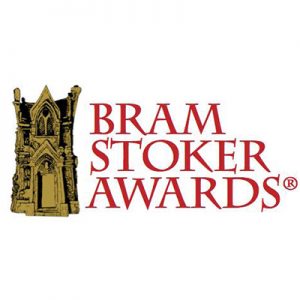 Following official Bram Stoker Awards® etiquette, MoonDream Press poet Michael H. Hanson is offering the Horror Writers Association (HWA) 'Official Voting Membership' a FREE electronic copy of his dark poetry collection, "WHEN THE NIGHT OWL SCREAMS" which has just been listed in the Preliminary Ballot of the Bram Stoker Awards, in the category of 'Superior Achievement in a Poetry Collection'.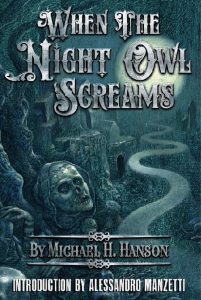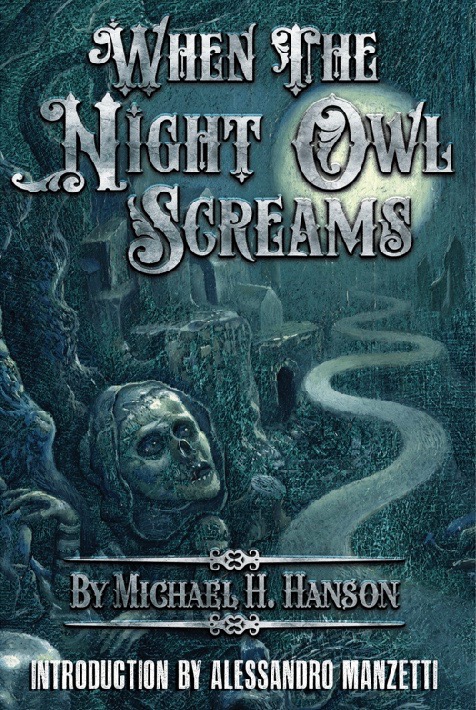 Just Facebook (FB) Message Michael, or e-mail him (shadaa1@mac.com), and he can send you a URL Link to 3 different FREE e-versions (Mobi, Epub, and/or PDF) of his book. Please remember, this is ONLY for Active Voting Members of the Horror Writers Association.
"[WHEN THE NIGHT OWL SCREAMS] is like a magical ticket to visit everything that has been, that touched and surrounded us… This is the secret of Michael H. Hanson's book: his intimately varnished poems carry us back and forth in time and space…"
– Alessandro Manzetti, Bram Stoker Award Winning Poet
"Hanson leaves no doubt that—his neo-Victorian sensibilities notwithstanding—he is a contemporary poet of darkness… [WHEN THE NIGHT OWL SCREAMS] is… skillfully woven."
— Dr. Michael R. Collings, World Horror Grandmaster, author, poet, literary critic, and bibliographer
This scary tome offers up Six delightfully creepy black and white illustrations by artist Chris Mars (whose artwork also graces the cover) that kick off each of this poetry anthology's six chapters, as well as 105 chilling poems that worm their way through the fever dreams staining your subconscious. Remember… you were warned.